EN2325 - Enlogic - Metered & Switched 32A 0U Vertical PDU, 24 outlets, 20x C13, 4x C19 (2000 Series) EN2.0, 1PH, IEC 60309 332P6, 230V, 7.68kVA
Description:
EN2325 - 32A 1Phase Metered & Switched Enlogic PDU


The EN2325 Input Metered, Outlet Switched PDU combines energy metering, power and environmental monitoring with remote outlet on/off switching to monitor, protect, and manage the rack environment. Utility grade metering at the phase input and internal circuit breaker levels provides comprehensive overload monitoring. Outlet power-up sequencing protects against inrush current overload and allows users to define equipment boot-up order and timing. While remote on/off control allows authorised users to power-cycle remote equipment and implement rack-level power access controls to power on/off each outlet. Advanced network management features allow for remote access and integration with accessories including environmental monitoring and security access solutions.
Features:
• Network Connectivity - Dual ports: 1x Gigabit Ethernet (10/100/1000 Mbps) and 1x (10/100 Mbps)

• Ethernet Cascading - Up to 64 units share a single "daisy-chain" Ethernet IP address

• DC Power Sharing - Each PDU can provide DC power sufficient to power network management electronics and sensors in a neighbouring PDU in the event of AC power source loss

• Dual Ethernet Support - Dual Ethernet ports for redundant communication

• Dual Network Access - Dual network connectivity allows redundancy and Multiple stockholder connectivity for up to 64 units in Ethernet cascading mode

• Remote Connectivity - HTTP(s), iPV4 and iPV6, SSH, Virtual Serial, SNMP (v1, v2c, v3), JSON-RPC, LDAP(S), FTP/SFTP, RADIUS, Redfish DMTF RESTful API

• WebUI Interfacce - Data efficient REACT framework with native mobile device support
Specification: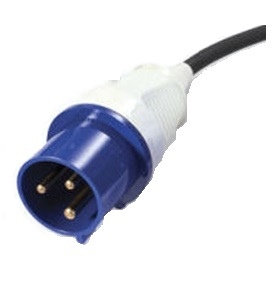 Metering & Switching

Metering Attributes Voltage(V),Current(A),Apparent Power(kVA),Real Power(kW),Power Factor,Energy(kWH)
Metering Accuracy ± 1% to ISO/IES 62052-21
Metering Location Input Phase and circuit breaker measurements
Remote Outlet Switching yes

Electrical

Electrical Input
Acceptable input voltage 200-240VAC
Input current (phase) 32A
Input frequency 50/60 Hz
Max Input power 7.68 kVA @ 240 VAC
Input Plug IEC 60309 332P6
Electrical Output
Output voltage 230VAC
Maximum output current (phase) 32A
Overload protection (internal) 2, 1-pole, 16A hydraulic-magnetic circuit breakers
Outlet configuration (20)C13, (4)C19

Physical

Chassis Dimensions (L x W x D) 1750.0mmx52.0mmx53.0mm
Depth at circuit breaker 53.0mm
Input cord length 3m (10 ft)

Environmental

Operating Temperature -5 to 60°C (23 to 140°F)
Storage Temperature -20 to 60°C (-4 to 140°F)
Humidity (operating/storage) 5-90% RH / 5-95% RH; non-condensing
Max operating elevation 3,000 m (9,840 ft)

Compliance

Safety verification CE, Demko Certified to IEC/EN60950-1
Environmental ROHS, REACH

* BTO - 2 Week Manufacturing Lead Time *