Pricebeat
'Our Price Beat Promise'
IN TODAYS MARKET THERE'S NEVER BEEN A BETTER TIME TO SHOP AND CHECK ONLINE
£££/$$$ Price Beat Promise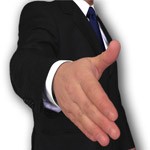 We endeavour to offer the best prices on the best products. On this type of equipment you do get what you pay for, but you don't have to pay more. We consistently watch our competitor's prices to make sure our prices are low. If you can find better prices on the web for the same products, show us or tell us - we think we can beat them!
Call us : 0345 899 5010 (09:00 - 17:30 GMT)
OR Email: info@kvmchoice.com with details of the product, and the price you were quoted.
© KVM Choice Ltd and its licensors | Office: KVM Choice Ltd 5, The Square Bagshot, Surrey GU19 5AX | Registered in England and Wales Number 4490681
PDU Switch Specialists & Accessories from Adder, Raritan, Avocent, Rittal & Rose, UK based