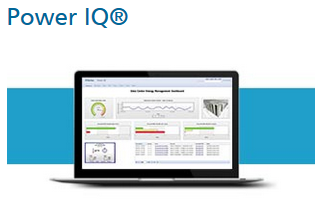 Power IQ [ DCIM Power monitoring and sensor Software ] supporting almost any brand product
Power IQ®
Sunbird's DCIM Monitoring Software, Power IQ® enables data centre and facility managers to closely monitor and efficiently utilize their existing data centre power infrastructure. Data centre health maps, power analytics, cooling charts, and reports provide the tools to alert you to potential trouble and understand real-time power load, trends, and capacity at all levels of infrastructure. A configurable dashboard provides vendor agnostic views of power capacity, environmental health, and energy consumption.

Developed and supported by Sunbird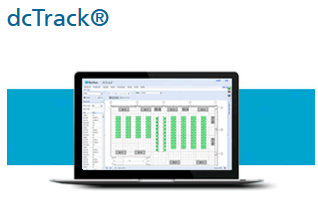 dcTrack® Sunbird's dcTrack® DCIM Operations Software is an award-winning, easy-to-use data centre infrastructure management (DCIM) solution that provides real-time information about your power, networks and IT equipment. It offers a visual mapping of your infrastructure and helps you to manage the physical provisioning of IT equipment, improve capacity planning, and keep track of data centre space, power, data connectivity, and their relationships to IT equipment, applications, and services.


Early warning system to avoid unplanned downtime and trend analysis tools for efficiency gains.
OmniWatch is designed with the professional IT department or Facilities department in mind. Whether there is a requirement to monitor wired climate monitoring hardware or 3rd party devices such as intelligent power strips, uninterruptible power supplies, generators, BMS systems and more; OmniWatch provides an enterprise centric monitoring solution.
(10 - 250 PDUs & Initial Setup)
Year 1 PDU License for Omniwatch Power / Environmental Monitoring DCIM
(10 - 250 PDUs, Continued Access)
Additional Years license for Omniwatch Power / Environmental Monitoring DCIM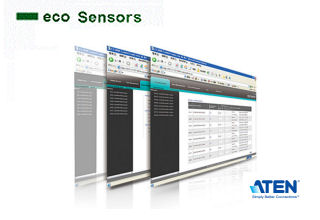 eco Sensors -ATEN Energy Management Software
"Simple free Power control of Aten Products only"
ATEN Power Management eco Sensors Energy Management Software. eco Sensors software has been developed to work with ATEN's new generation of PE series green energy power distribution units (PDUs) to effectively increase the efficiency of data center power usage. With the use of dynamic Rack Cooling Index (RCI) and Return Temperature Index (RTI) by zone, eco Sensors software, in conjunction with sensor-enabled eco PDUs, gives you the means to assess, diagnose and estimate how much energy you can save.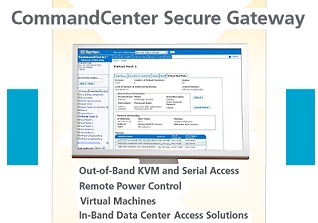 Command Center [ Centralized Gateway to your IT Infrastructure] Access Control Raritan and other IP management devices
CommandCenter® Secure Gateway
Centralized Gateway to your IT Infrastructure
Secure, single sign-on to a single IP address for managing all of Raritan's Dominion® KVM-over-IP switches, SX Console servers, PX Intelligent PDUs, and physical and virtual servers. In addition, third party devices such as embedded service processors and remote access software are supported.
Centralized Authentication, Authorization and Logging Support for LDAP, AD®, RADIUS and TACACS+ in addition to local authentication and authorization capabilities. Access and control based on user-customizable criteria like time of day, location, application, operating system, department and function. Consolidated logging and audit trail.
CC2000 - ATEN - Centralized Management Software (3.0)
- (ATEN - KVM, Serial & PDU Management)
ATEN's CC2000 3.0 Centralized Management Software provides IT Teams in every industry with a comprehensive solution that enables central management of their IT infrastructure locally and worldwide through a single portal. The software consolidates the management of all ATEN KVM over IP switches, serial console servers, ATEN PDU and other devices including blade servers and virtual machines for in-band and out-of-band management. The brand new CC2000 3.0 provides a single easy-to-use interface - making system management more efficient and productive.
Featuring concise and intuitive HTML 5-based web interface,



With the help of the CC2000 3.0, users can promptly handle issues and fix problems efficiently. As a secure and centralized system management solution, the CC2000 3.0 software meets the requirements of IT administrators in centralized management and easy monitoring, putting them in complete control of their data centers, server rooms and branch offices wherever they are deployed.
Consultancy - Implementation and configuration services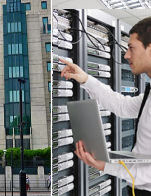 Call for details
CCVSR - Aten Session Recording software of Aten Management systems CC2000 & eco Sensors
Call for details